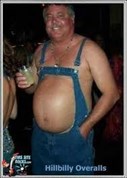 Creator: joe thompson
Close at Tuesday, 18 February 2014
The Hillbillies
The Hillbillies are in for Scrapheap 2013! We're busily building custom machines for our big adventure, and want you along for the (sponsorship) ride! This is a geat opportunity to show you care and make a donation to support the great work that Down Syndrome NSW are doing in supporting people with Down Syndrome and their families . I've been along on the first 3 Scrapheap Rides and they've been great experiences. Good people, good fun, but best of all a good cause! So, get your wallets open, get your cash out and lay it down and help The Hillbillies to make Scrapheap 2013 the biggest one yet. C'mon, you know you want to!
We have our four bikes ready to go, checkout the pictures below.
Share our page with your friends via Facebook or Twitter.
Many thanks in advance, Joe, Ryan, Glennie, Dougie, Owen.
Here's a pic of Joe's bike, The BEEMERNATOR, BASED ON A 1984 BMW K100:
And here's Glennie's bike, a 1970-something Honda CB350:

And Dougie with his XT500 (bike in preparation!!)
Ryan and Owen checking out the completed machine:

Down Syndrome NSW
Down Syndrome NSW aims for everyone with Down syndrome to reach their potential and lead full, active lives in the community. We support children and adults with Down syndrome, their parents and families, sharing our experiences, expertise, resources and networks. We provide guidance, social networks, education, camps and other services.
FUNDOMETER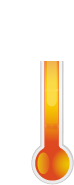 Target
$3,500
Raised So Far
Team Total
$2,472
My Total
$1,580
Team Members
Join Team
My Total: $1,580
Team Total: $2,472
To Join this team you need an Individual page. You must first either register for the event or create a fundraising page.
Return to the
event home page
to do this.
You need to either REGISTER or LOGIN before you can join this team.
Not logged in? Close this window, log in (top right), and select 'Join This Team' again.